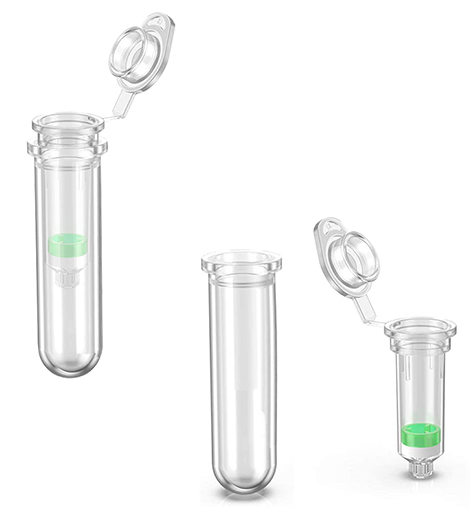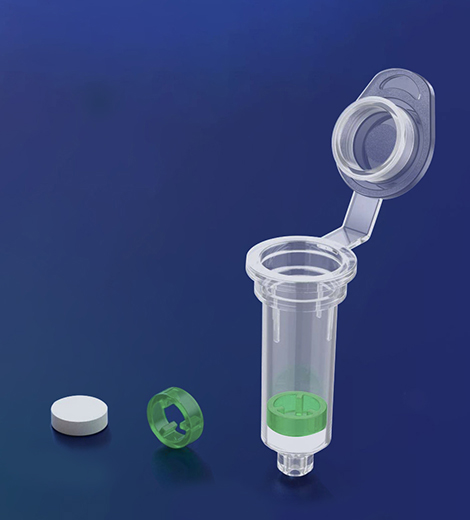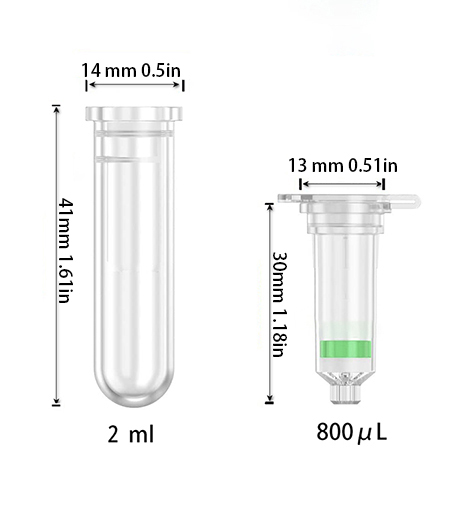 Vial and Tube
2mL Spin Column Nucleic Acid Purification Column
The columns can be used to purify singleor double-stranded DNA or RNA from contaminants such as salts, solvents, enzymes or proteins. Nucleic acids are binded to the silica resins under high chaotropic salt concentrations, salts and impurities are removed during the wash step.
Fast: 30 minutes operation time
Convenient: Attached lid and with 2-ml collection tube
20 μg: Up to 20 μg high purity plasmid RNA
Universal :Purified nucleic acids are ready to use in common downstream applications

For research use only
SKU: Ge01
Category: Vial and Tube
Tags:

Spin Column, Nucleic Acid Purification Column

Share:
Molecular biologists often isolate plasmid DNA from microbial cells for various applications such as sequencing.
After running a polymerase chain reaction (PCR) it is necessary to separate the PCR products from the reaction mix,a process commonly referred to as PCR clean up.
The spin columns offer a quick and affordable way to recover oncentrated DNA from agarose gels.
Genomic DNA extraction is a fundamental process in molecular biology that enables a variety of applications such as cloning and sequencing, among others.
The spin columns are supplied with spin columns and collection tubes,and they could provide fast and reliable extraction of high quality RNA and DNA.
Additional Information
1.The spin column system includes a standard 0.8mL round bottom filter tube equipped with a corresponding filter and coupled with 2.0mL receiver tubes.
2.The full assembly of this spin column is designed to be compatible with the most common centrifuge systems.
3.The filter tubes are made of a high-grade clear polypropylene that will not interfere with the reaction components.
4.The spin columns are supplied with high quality filter membranes that correspond with a variety of common laboratory protocols.
The filter membrane options are tailored to the customer's specific application and should be chosen to meet the requirements of the researcher.
| | | | | |
| --- | --- | --- | --- | --- |
| Cat. # | Description | Volume | Yield | Qty |
| Ge01 | Green fixing rings Spin Column | 2 mL,800 μL | ~20 μg | 500/Box |
Send an Inquiry
Your email address will not published. Required fieled are marked.
Related Products
Check out other related DNA/RNA Extraction Products