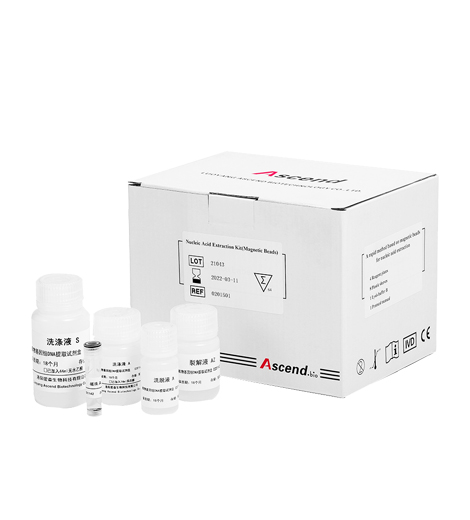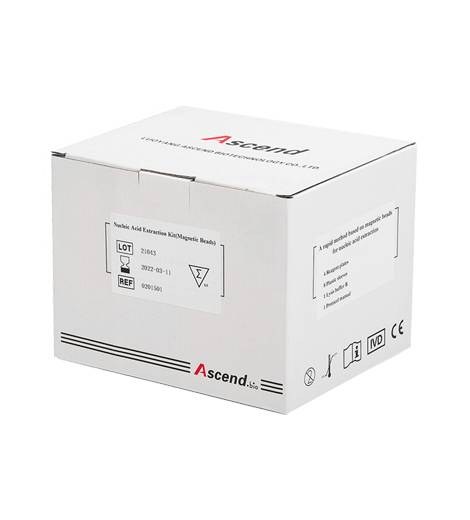 Nucleic Acid Extraction Kit
Magnetic Beads Plasma Cell-Free DNA Extraction Kit
It can be used for extracting, enriching and purifying plasma free DNA. The treated product is used for clinical in vitro detection.
20T/box (non-pre-packaged)
The purpose of the kit is to isolate and purify high-quality free DNA fragments from plasma. This process does not contain toxic reagents such as phenol and chloroform. In this process, magnetic beads and buffer system with unique separation function are used to extract cfDNA from plasma samples quickly, sensitively and effectively. The kit is based on specially coated magnetic beads. Magnetic beads have strong affinity for target nucleic acid in buffer system, but when the conditions change, the magnetic beads release the adsorbed nucleic acid, and the washing system can remove impurities such as proteins and small molecules in the solution, which can achieve the purpose of rapid separation and purification of nucleic acid. Finally, the target nucleic acid is eluted under the action of eluent S.
Additional Information
Main components: Superparamagnetic beads, EDTA, TRIS and proteinase K

Composition

Quantity

Lysis buffer AF

1 bottle

Lysis buffer B

4 tubes

Binding buffer A

1 bottle

Washing buffer AW

1 bottle

Washing buffer SW

1 bottle

Eluent S

1 bottle

Magnetic bead S

1 tube
Send an Inquiry
Your email address will not published. Required fieled are marked.
Related Products
Check out other related DNA/RNA Extraction Products