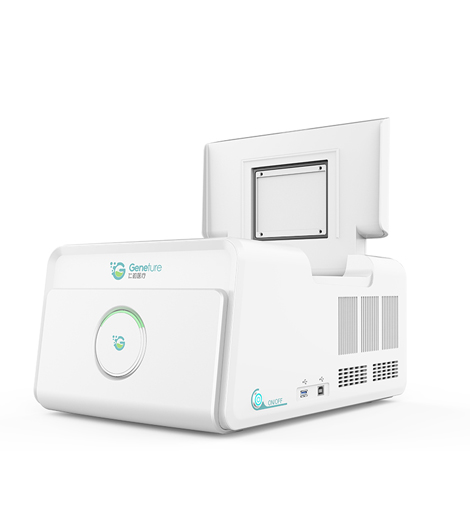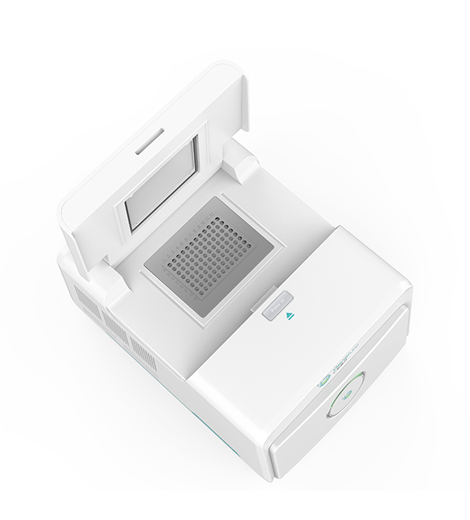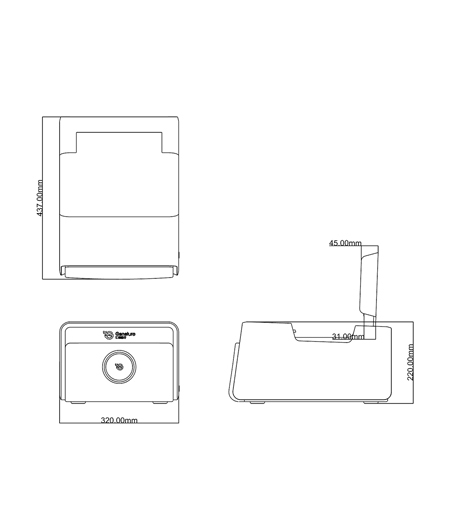 Real-time PCR System
96 Channel Real Time PCR System
This instrument is based on the real-time fluorescence PCR detection principle, used together with the matching detection reagent, and is clinically used for qualitative and quantitative detection of target nucleic acids (DNA/RNA) in samples.
Product Features
Precision,Simple,High throughput and High efficiency;

Real-time and end-point quantification, classic PCR;

Advanced system,reliable and sensitive.

12 columns of temperature gradient span 20℃;

Linear dynamic range of sample concentration up to 10 orders of magnitude;

Rapid data collection;

96 sample Wells were detected at the same time;

Ability to repeatedly analyze data;

Software intuitive, friendly interface, quick setting and data display results.
Additional Information
Basic Performance

Dimensions
430×320×220 mm
Weight
12kg
Sample capacity
96 wells
Channels
4
Sample Size
96×0.2mL
Sample Volume
20

~

120uL

Consumables
0.2mL PCR tubes, 8 tube strips
Operation Mode
Control through connection to PC software.

Normal Operating Conditions

Power Supply
220V

,

50Hz

Ambient Temp
17

℃

~

35

℃

Relative Humidity
10%

~

85%

Atmospheric Pressure
85.0kPa

~

106.0kPa

Altitude
≤2000m

Storage Condition

Storage Temperature
-20

℃

~

55

℃

,

Relative Humidity
≤85%

Performance specifications of the temperature control system

Heating/Cooling
Semiconductor mode
Number of temperature control zones
6 independent temperature control modules, 6 different renaturation temperature experiments can be performed simultaneously
Temperature control mode
Variable temperature metal block
Temperature control range
4

~

99

℃

Average rate of heating
≥1.5

℃

/s

Maximum rate of heating
≥2.5

℃

/s

Average cooling rate
≥1.5

℃

/s

Maximum cooling rate
≥2.0

℃

/s

Module temperature control accuracy
≤0.5

℃

Temperature accuracy
≤0.5

℃

Module temperature uniformity
≤±1

℃

Temperature duration accuracy
≤±5%

Fluorescence detection system

Wavelength range of excitation light
380-780nm

;

Excitation wavelength
460nm~480nm

,

525nm~545nm

,

570nm~595nm

,

600nm~620nm

;

Detection of optical wavelength
505nm~525nm

,

555nm~575nm

,

600nm~620nm

,

660nm~680nm

;

Light Source
Led
Detector
High sensitivity photodiode
Excitation and detection of propagation media
High temperature professional optical fiber
Repeatability of fluorescence intensity detection
CV≤3%
Precision of fluorescence intensity detection
CV≤5%
Sample test repeatability
CV≤3%
Samples of the linear
Absolute value of R ≥0.990.
Fluorescent linear
Absolute value of R ≥0.990.
Send an Inquiry
Your email address will not published. Required fieled are marked.
Related Products
Check out other related DNA/RNA Extraction Products