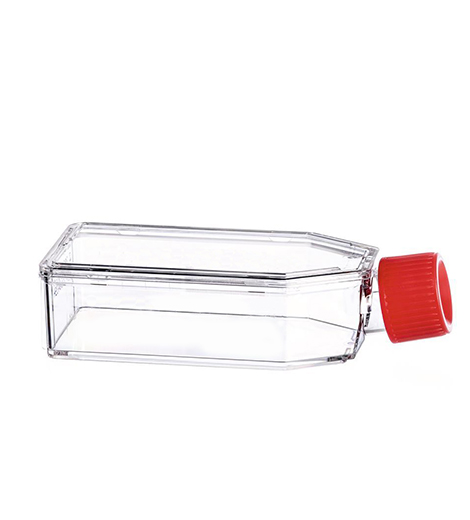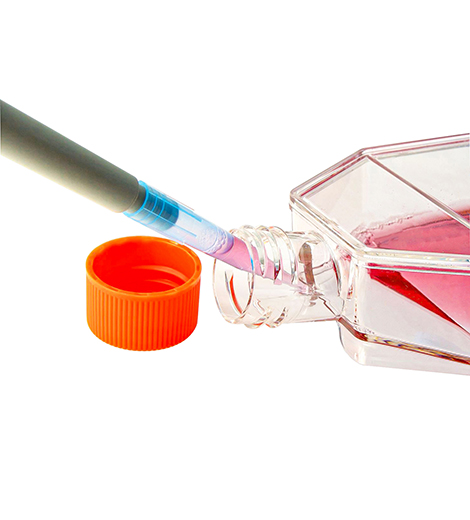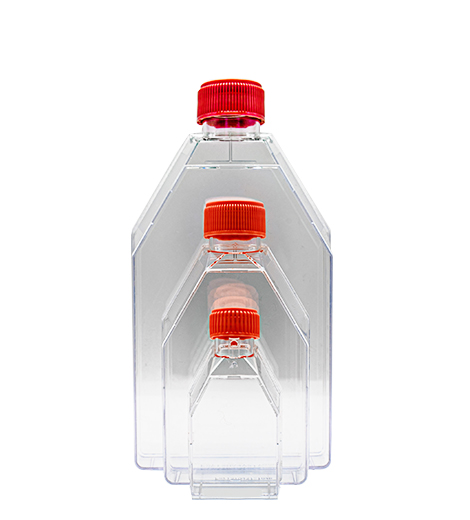 Vial and Tube
TC processing cell culture flask, laboratory suspension cells
Flasks are the preferred vessel for long term cultivation or large-scale expansion of cells, providing the best protection against contamination. The ergonomic design with angled neck and wide opening allows easy access to the growth surface by pipettes or cell scrapers. Workflow safety is combined with facilitated and ergonomic access to your cells in the Cell Culture Flasks. They are available in three sizes: T25, T75 and T175 with TC treated. Vented caps with innovative air filter technology or plug–seal caps with arrested position to prevent undesired closing are the two closing options.
* Direct surface identification on flask and cap
* Ergonomic design with a 1/3 turn to open and close the cap
* Low profile to maximize incubator space
* Volume graduations printed and molded on both sides
* Slightly angled side walls for complete viewing under a microscope
* Sterilized by gamma irradiation and nonpyrogenic
SKU:
Category: Vial and Tube
Tags:

flask,laboratory,cell culture flask,suspension cells,culture flask,TC processing

Share:
Description:
* High quality transparent polystyrene (PS) material, meets medical grade.
* TC treated culture flask was treated with ultra-vacuum plasma surface. After 48h culture of Vero cells, the number of cell growth reached the international level of similar products.
* Sterile, no DNA enzyme, no RNA enzyme.
Additional Information
Send an Inquiry
Your email address will not published. Required fieled are marked.
Related Products
Check out other related DNA/RNA Extraction Products